I am a huge fan of Guy Fieri's, Diners, Drive-Ins and Dives (Triple D for fans of the show).  There is something about going to a little known (or well known) local restaurant that serves food the way you wish you could make it yourself.  There is always a lot of love and pride behind these restaurants which shines through in the food.  Since I'm always looking for new places to eat that aren't chains, Uncle Lou's Fried Chicken caught my attention.
First and foremost, I must admit I usually do not eat traditional friend chicken.  I have an issue eating meat with bones and usually turn my head at it.  What I do love to eat is that crispy, crunchy fried chicken skin.  Sure I know it's terrible for me and for someone who has been complaining about her weight the past year, it makes no sense for me to want to eat at Uncle Lou's.  But a hungry girl usually doesn't make sense and by the time we get there, I'm starving.
When we pull up to Uncle Lou's, I will honestly tell you I would have never stopped there if it hadn't been featured on Triple D.  Uncle Lou's is located in a small strip mall in not the prettiest section of town.  Don't let that deter you though.  EVERYONE who I came in contact with was friendly and I never felt uncomfortable. And I'm just a little Asian girl with a big appetite.
I've spent my entire adult life eating at BBQ joints so when I walked into Uncle Lou's, it had a similar feel and setup.  As you enter the restaurant the first thing you'll see is their dessert case.  On the back wall is a list of their combo meal deals, along with a picture menu to the left of the counter.  To the right of the counter, you see the wall of fame.  Famous celebrities and political figures have all stopped by Uncle Lou's in their quest for some great fried chicken.  Don't think your only options are the combo meals.  There is a traditional menu that you can peruse and choose from.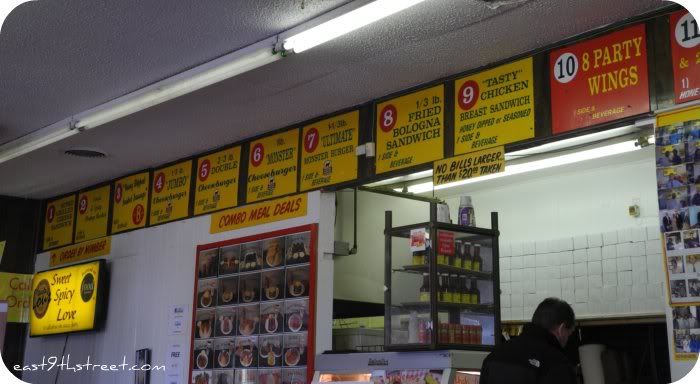 My husband and I had some miscommunication and I ended up with something different, but similar to what I had wanted.  I thought I was getting a #9 but instead received the 4-piece chicken tenders with the honey dipped sauce (aka Sweet Spicy Love).  He did redeem himself and also ordered me a side of fried okra and I washed everything down with a diet coke.  Now I know I live in the South where sweet tea is the king but I just can't choke down the stuff.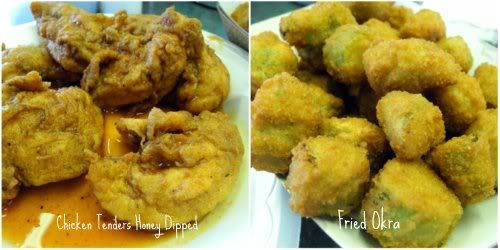 I'll try my hardest to describe how good this chicken was.  First of all, my husband ordered the 4-piece chicken tenders and I received 5 humongous pieces of chicken!  The chicken was very tender, not overcooked at all.  The breading wasn't overly thick but still had a nice crunch to it, even though it was slathered in honey dipped sauce.  The star of this show is the honey dipped sauce or as it's been called, Sweet Spicy Love.  The sauce itself is not overly thick and has more of a vinegar base than tomato.  The spices can be seen throughout and have the perfect amount of heat.  Just enough to give it a little kick but not enough to overpower the chicken.  I was full after two pieces but not wanting to waste food, I *forced* myself to eat three pieces and my husband had another.  Next time we'll split that meal and load up on more sides.  The fried okra was good and the portion was also large.  We ordered 1 chicken tender for my two-year and it would have been enough to fill her up without any side dishes IF she would have eaten.  She was too excited looking at all the Cowboys memorabilia.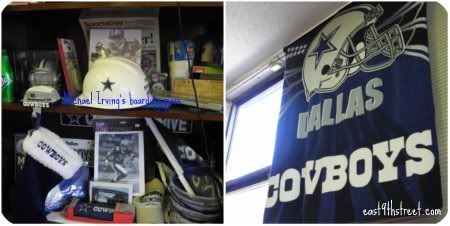 If you're in the Memphis area and want to try something off the beaten path, I highly suggest you try Uncle Lou's Fried Chicken.  If you're lucky enough, the next time you're at a sporting or other event in Memphis, and you see this truck pulling up, run over and try it yourself.